Concert BMB (Bon Jovi Tribute Band)
Concert BMB (Bon Jovi Tribute Band)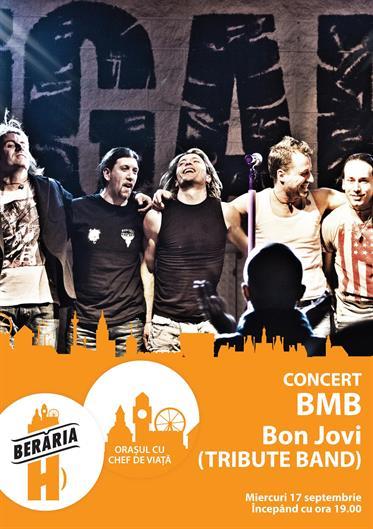 Concert BMB (Bon Jovi Tribute Band)
miercuri,

17 septembrie 2014

,

19:00
Toate hiturile Bon Jovi live pe scena Beraria H.
---
Miercuri 17 Septembrie veti putea asculta toate hiturile trupei Bon Jovi, printre care Always, It's My Life, Bed of Roses, Shot Through the Heart, in interpretarea BMB. Imaginea rebela a solistului, show-ul energic si solo-urile spectaculoase sunt ingredientele au facut din BMB poate cea mai apreciata trupa tribut in randul comunitatii fanilor Bon Jovi.





Intrarea este gratuita.